Written by: Glenn Welker, filed under
Tips
.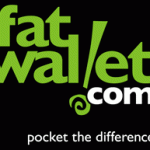 Several web sites are reporting a deal with Restaurant.com to get gift cards to restaurants for $1.50 for a $25.00 gift certificate. Now that is a deal that even dad can appreciate. Here is the low down.
Go to fatwallet using the following link and click on the "$25 Restaurant Gift Certificates for $10".
Restaurant.com coupons and cash back.
Just type in your zipcode or someone elses to find restaurants near you. Just click the add to cart button to purchase.
So far, you have a $25.00 gift certificate for $10.00.
Next, you type SURPRISE in the code box at the top right. This will give you an additional 80% off of the gift certificate.
Now, I know that you are saying, but Glenn, you said, $25.00 for $1.50 and my math is telling me that this costs $2.00. Yep, you are correct.
Fatwallet will give you an additional 50 cents off if you register on their web site. Because I am lazy, I just continued without registering by clicking the continue link in the bottom right. Either way, you get a great deal.
One final note, the coupon code Surprise ends tonight. This is a one day only deal. Happy shopping.