Written by: Glenn Welker, filed under
Opinions
.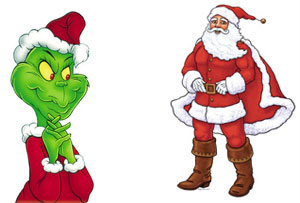 Will Matt Hartman and MRH Technology Group fulfill a promise to pay skipped salary from 2002?
What does the future hold for the company that makes Tour de Force?
What can possibly explain 6 years passing without paying back pay? I did after all resign. It isn't as though I was fired. I worked for Matt for over 8 years at both FESTech and MRH Technology Group.
Surely, a little company from Findlay Ohio can make good on a promise to an employee who helped to create the product they are currently selling.
Grinch or Santa? Which will it be? Stayed tuned for the latest on my journey with an old employer.
Previously, discussed:
Mr. Hartman isn't it time to make things right?