Written by: Glenn Welker, filed under
Family
.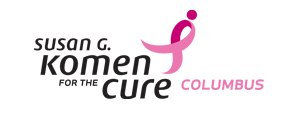 Another year to appreciate the good inherit in all of us. I suppose it is easier to see the sad and violent side of our society rather than relish the positive. Each year we get the opportunity to see first hand what we can do together. Just the Columbus Ohio affiliate of the Susan G. Komen Race for the Cure has raised millions of dollars. Together we are raising money to fight breast cancer. Our hope is for a future where other families will not suffer our family's loss.
We will not let our mother's life go unnoticed. She was an amazing spirit while she lived and we will keep her spirit alive by reminding ourselves and others of what it means to live. We miss Peg dearly.
There is still time to be involved even though the Race has finished. Go to http://www.komencolumbus.org/pledges/ to give. We sincerely hope that all of you will join us again next year. Plans are already in the works for team t-shirts for next year's race.
Don't forget to check the gallery for pictures from this year's race.